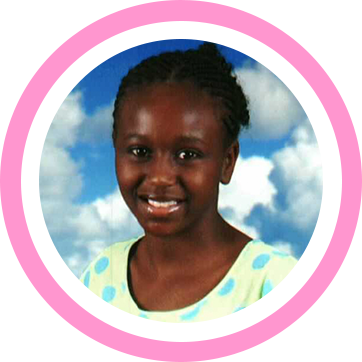 Kristen was a young lady who loved fashion, creating unique hairstyles, experimenting with make-up, dancing, and a host of other activities. She was the only girl in a household with three brothers, and her favorite activity was playfully teasing her brothers. Anyone who knew Kristen could see how gifted she was and how much of a gift she was to both her family and her community.
On April 10, 2014, at the age of eleven, Kristen took her own life after a silent struggle with bullying and other issues. Suicide amongst youth always leaves the family and loved ones wondering what more could have been done, and Kristen's family is no different. There was never a point when her family pictured life without her, she was a given, and they never thought she would not be with them. With passing time and increasing awareness of these issues, it is understood that no one can know the truth of what an individual is experiencing. People who are struggling can be reluctant to share, those who are bullying their peers don't understand the possible ramifications, and few families recognize the warning signs.
Kristen's life was just beginning and she never got the chance to meet her potential or find her purpose, but her life has inspired the formation and work of the Kristen Amerson Youth Foundation to spread awareness of issues including youth suicide and bullying. The hope of the organization lies in its ability to impact the lives of the local at-risk youth who need support.